Thank you to all who entered my Monster Mash Giveaway! I can't believe my little blog has grown this far. Pretty soon I'll be hitting 300 followers and setting up an even bigger giveaway! Alright, so now what you've all been waiting for...
The winner is .....
::drum roll please::
Dee Bibb!
Dee, be on the look out ... I will be emailing you with your 3 monster PDFs and to get your mailing address so I can ship you the book.
Didn't win but still want some monster fun for your classroom? I will be holding a 20% off sale on all my monster materials for 2 days starting NOW! Snag them while they are discounted.
Now.....for some more Halloween fun! Holly from the
Fourth Grade Flipper
has BOO'ed me!
If you haven't seen her blog you should definitely check it out!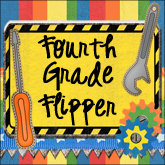 So, here's how to play:
Choose a fellow blogger that has more followers, another that has about the same number of followers, and someone that has less followers.
Blog about each of them and include this cute linky party icon in your blog.

Lastly, leave them love by offering them a goody from your store as their "treat." (If you have a store)
So....now it's time for me to pass on the BOO!
The first blog I selected is
Fun in Room 4B
! Elizabeth, a 4th grade math teacher, blogs about all kinds of amazing math ideas. She posts about wonderful lapbook ideas that you can snag at her store. Check out her blog: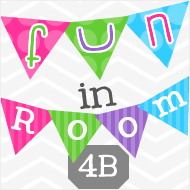 The next blog I selected is
I Want to Be Super Teacher
. The lovely Katie has taught 3rd and 5th grade and has loads of super cute ideas to share.
And, last but not least, I've selected
Fourth Grade Lemonade
. Caitlyn is in her second year of teaching and is busy planning her wedding. Make sure you check out her beautiful blog and enter her amazing 100 follower giveaway!
I hope some of these are new blogs for you to check out! They are definitely some of my favorites! Have a Terrific Tuesday!