Ta Da....Check out my new blog design. What do you think?
I've been working over the last week with Honey Bunch Blog Designs to create a new look for my blog. Their design blew me away. Coming in to the process I had an idea what I wanted...a garden, outdoorsy theme, with flowers, an iris (my favorite flower), a butterfly, and the colors purple, blue, and green. A week later, shazam...welcome new blog design.
I also have a blog button (also located on the right hand side of my blog)!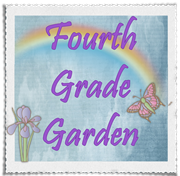 If your in the market for a new design I highly recommend Honey Bunch Blog Designs! Their design packages are affordable and they will help you select the best graphics to meet your needs. A lot of the graphics in my design came from
Meryl Barthlo
and I have custom graphics from their in-house designer,
Melon Headz
. She created the butterflies and the iris to match my design.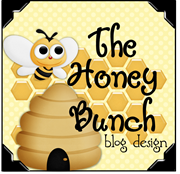 Check out The Honey Bunch Blog Design. They truly have your best interest at heart. You will love working with them!