Hip Hip Hooray! Today was officially the last day of school! I know most of you are already out for the summer. Up here in New York we are a little behind with our school calendar. Better late then never I guess.
The end of the year is truly bitter sweet. Although I am sad to say goodbye to my kiddos I am ready to start fresh next year....and
extremely
ready to enjoy the hot summer weather! Hello hiking, camping, swimming, and hanging at the beach!
I'm excited to announce that will be getting a more professional and unique blog design soon. I am in the planning stages with an amazing design team:
The Honey Bunch Blog Design
. They have been super helpful and I can't wait to see what they have come up with for me. Check back soon to see how it comes out!
If you on the look out for awesome giveaways check out: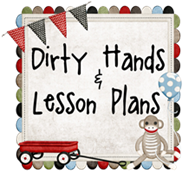 - and -
How was that for a random post? Welcome summer vacation!